If this is your first time at this site, click here for instructions on How to Create an Account.
If you are a Returning Customer, you will need to log in before purchasing products.

Click the Login/Register Link
From any page on the site, scroll to the top of the page and click on the LOGIN/REGISTER link.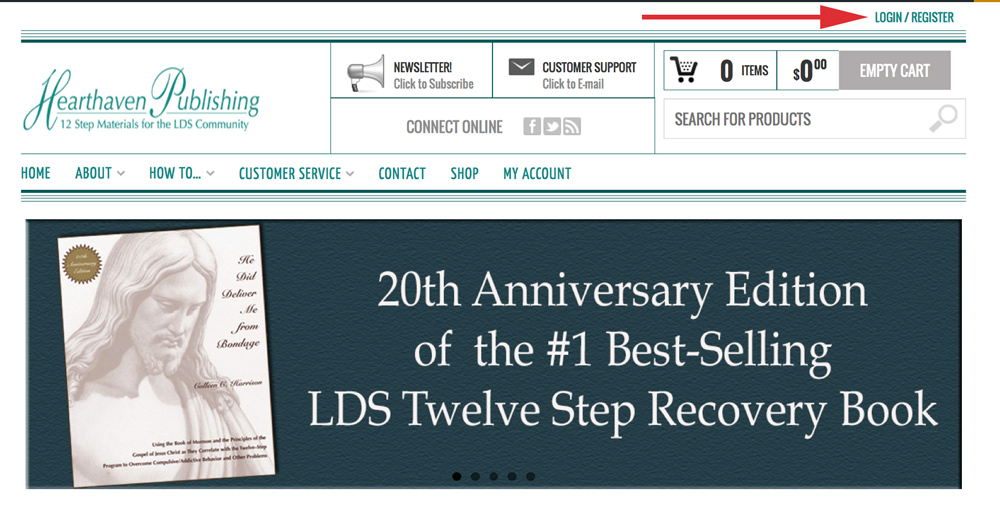 When the LOGIN/REGISTER page displays, use the LOGIN side of the screen.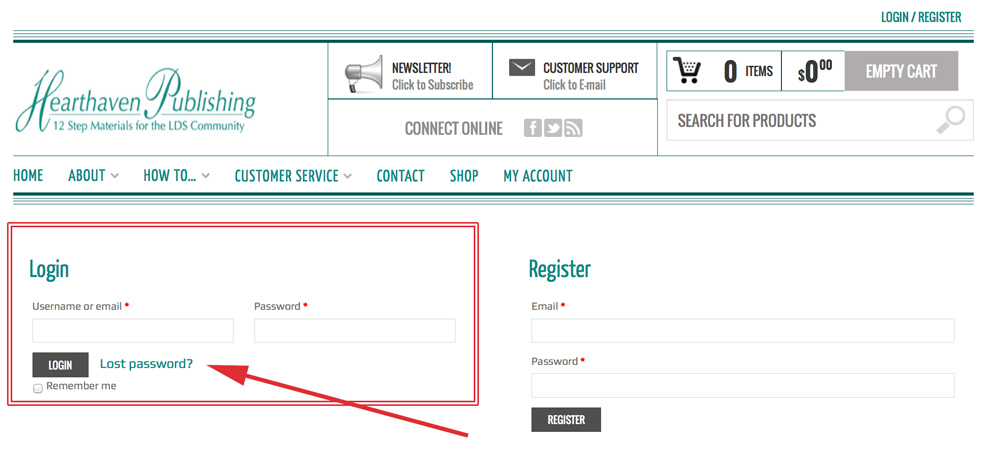 Enter the email address and password you used when you initially registered your account.
If you have forgotten your password, click the Lost your password? link and follow the instructions to create a new password.
Everything else works the same.
Updating Your Information
If you need to update your Billing and Shipping information, click on MY ACCOUNT in the top right-hand corner of any page or in the Menu Bar.