Before ordering any Hearthaven Publishing product (including the freebies), you need to Register for an account. The best way is to start with an empty shopping cart. If you already have items in your cart, delete them and refresh you screen.

Click the LogIn/Register Link
From any page on the site, scroll to the top of the page and click on the LOGIN/REGISTER link.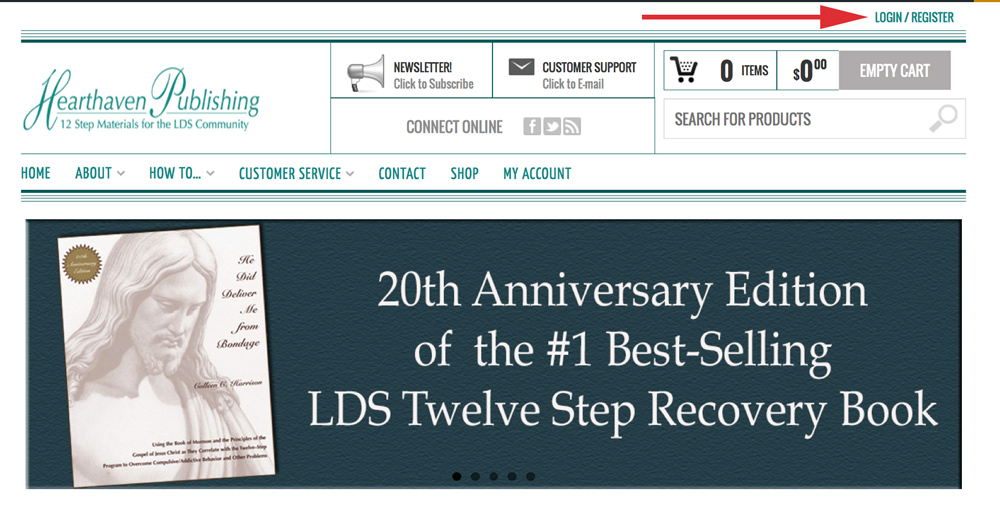 Enter Your Email and Password
On the Login/Register page, fill in the fields under REGISTER. (LOGIN is for the next time you come to the site.)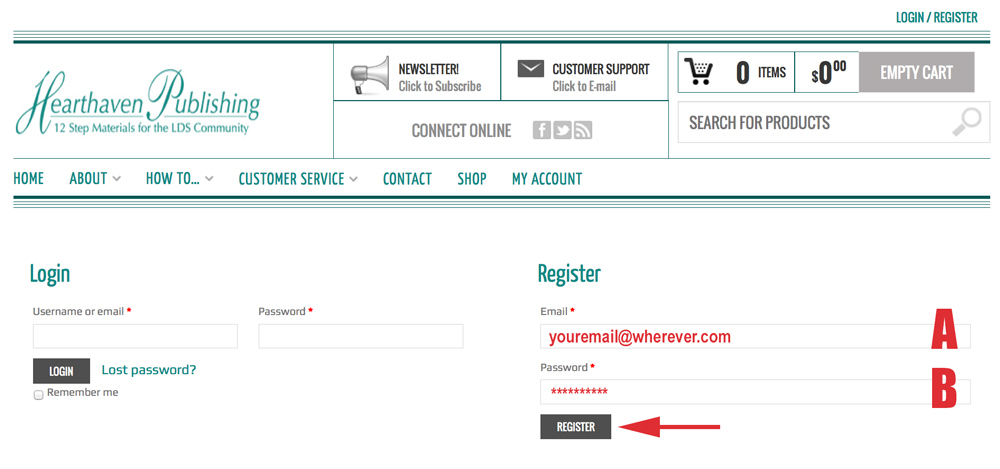 A. Email. Enter your email address in the top field.
B. Password. Enter a password in the bottom field.
C. Register. Click the REGISTER button.
That top right LOGIN/REGISTER link now says, WELCOME, [YOUR EMAIL]/MY ACCOUNT/LOGOUT.

Enter Your Billing Information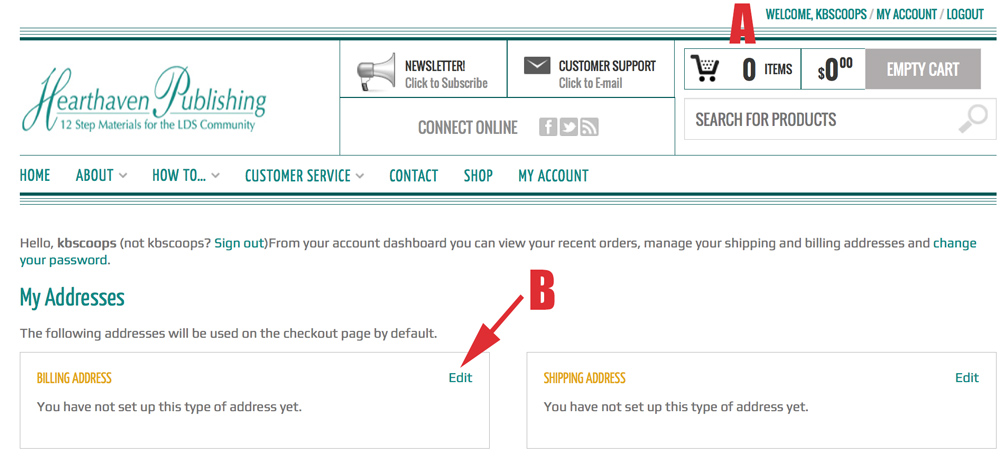 A. Login Success. If your email or user name is here, you are officially logged in.
B. Go to Address Screen. Click the Edit link to enter your Billing Address. The Billing Address screen display.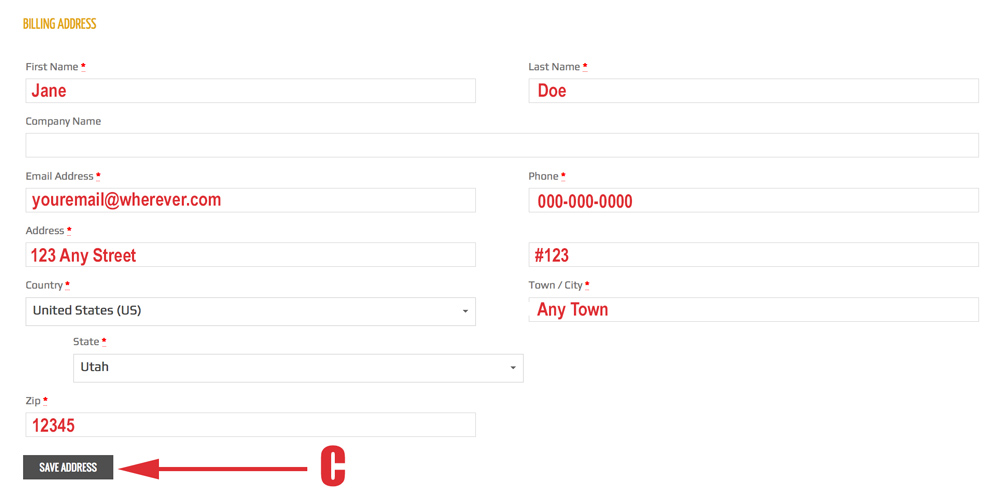 C. Enter Address. Enter your information and click SAVE ADDRESS.
If you've entered all the required fields, the Billing Address update will display. If it doesn't, you've left out one of the fields. Go back and make sure you've entered all the fields that have an *.
If your Shipping Address is the same as your Billing Address, you don't need to do anything more. If it's different, click the Edit link in the Shipping Address box and enter your information the same way you entered your Billing Address.

You have now successfully created your account.